Welcome to CPC
Established in 1995, CPC is a National General Contractor created to service the Multi-family and Commercial industry for both new construction and building restoration. CPC is fully staffed with professional, experienced personnel inclusive of upper management, customer service, administrative and sales staff. We are experienced in all services that are part of the following markets:
General Contractor Services
Click a service to learn more
Interior & Exterior Painting
A paint job is not just another paint job. Each job is going to be different, such as: surface preparation, the correct pressure and tip size for power washing, the correct primer for new wood surfaces, the best paint to use on the surface to be coated and much more. CPC has the answers and works closely with all the national paint manufacturers to insure the best job for our clients.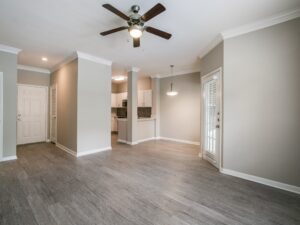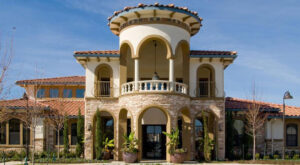 Carpentry
The leading reason for a paint job failure is delimitation of the coating from rotted wood that should have been replaced prior to coating. The first step for CPC in developing a proposal of repair for you is for one of our qualified estimators to walk each elevation of each building for wood replacement while keeping your budget in mind. The next step is choosing the correct materials and having the material installed by professional carpenters who have been supervised throughout the job. You can be assured of a quality job that will live up to your expectations and our standards when you choose CPC.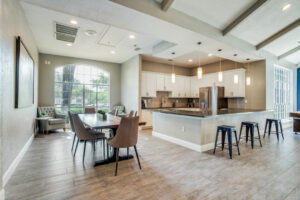 Masonry & Stucco
When a resident or guest causes damage to your brick column or perimeter fence with his vehicle only a qualified mason can return the damaged area to the original specification – structurally as well as aesthetically. Let CPC do the job right at a fair price, every time.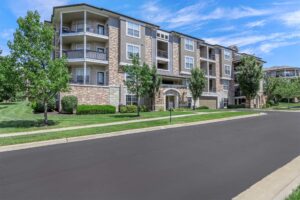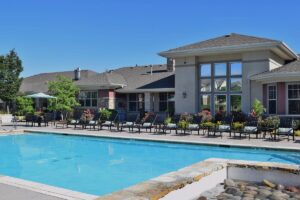 Metal Repair & Fabrication
The majority of steel repair is most commonly fences and railings constructed with steel tubing. It is common knowledge that metal rust. This process is accelerated when moisture is allowed to intrude the tubing causing expansion and contraction during freeze / thaw cycles or when you have continuous moisture from irrigation on surfaces not properly primed and coated. CPC has a staff of welders and fabricators to resolve these and other metal problems you may encounter.
Before/After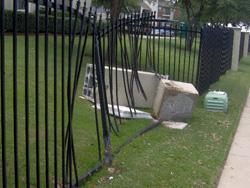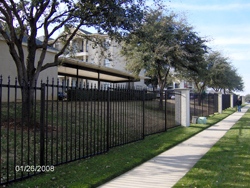 Roofing
Yes, replacing the roof of a single family residence is mechanically the same as replacement of the roof system of a 16 building, 340 unit apartment communities. In reality – it is not the same! You have to consider the safety and inconvenience that is inherent to hundreds of residences and their property. We provide preprinted advance notices informing the residences when we will be performing repair. One method in insuring a safe work area is that CPC uses industrial rolling magnets throughout the day to remove nails that may be in the grass, sidewalks and parking areas. We make every attempt to protect landscaping and erect yellow caution tape areas to warn residence of work in progress. We can install all types of roofs, to include: composite shingle, flat BUR, single ply, metal and others.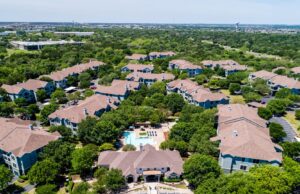 Mechanical Services
Check out our sister companies' web page at atlantis-eng.com who is a leader in HVAC and plumbing services. No matter how small or large the job CPC will have a licensed technician dispatched in a timely manner 24/7/365.
Interior Upgrades
CPC has provided partial and total turnkey unit upgrades in thousands of units, common areas, clubhouses and offices throughout the country for our property management clients. We will work closely with you and your design staff to insure we complete the project to your satisfaction, and as important, return the units completed on schedule.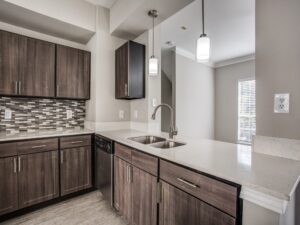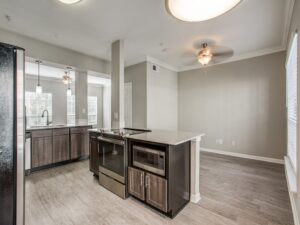 Dictator Restoration
Whether it is damage from a fire or natural disaster such as flood, hurricane or tornados, CPC can dispatch an emergency response team to provide services such as temporary fencing, shoring and tarps to provide temporary protection for your property and the safety of your residences. Next we will work with your insurance adjuster to provide a complete scope of repair. After the scope is agreed upon we can provide complete renovation of the units or repair the common small kitchen fire job. CPC can do it all everyday!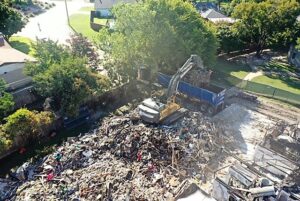 Balcony/Landing Repair
Repair of balconies and landings may entail a simple application of sealant to prevent moisture intrusion or they may need to be totally rebuilt to their original integrity. Should it be the latter, all of the existing damaged materials are removed, the framing is repaired if needed , new decking, waterproof membrane and the correct concrete p.s.i. is installed and allowed to cure prior to tenant foot traffic. CPC's qualified estimators and installers will insure the project meets your expectations and satisfaction.
Subfloor Repair
When new carpet is being installed during a make-ready and your carpet company advises you of existing subfloor problems, call CPC for your free evaluation and estimate. It is critical that when subfloor repairs are necessary that the proper materials are installed. We will repair floor joist if necessary, install tongue and groove decking, light weight concrete and seal for sound deadening.
Covered Parking Repair & Installation
It is inevitable that your covered parking is going to be damaged during move in/out of tenants. CPC has repaired or installed new covered parking in hundreds of complexes around the country. We can repair the unit from the ground up to its original design.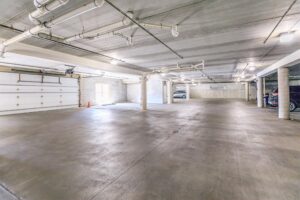 Parking Lot Repair
The repair of parking lots comes in different forms based on the existing surface. If the parking lot is concrete it may require saw cutting, removal of the damaged area and replaced with rebar that has been doweled into the adjacent sound concrete and filled with the correct p.s.i. concrete. We provide patching and overlays for asphalt styles, along with crack repair, seal coating and striping. CPC has a solution for these problems no matter how small or large the repair.
Before/After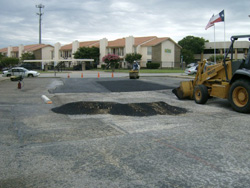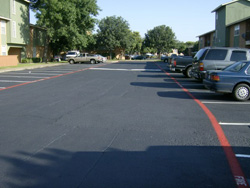 Electrical
We provide full electrical services on restoration and new construction projects. We can provide exterior services for entry, landscape, security and pool lights. On interior electrical, CPC provides wiring services for fixture, phone lines, computer lines, receptacle and light switches. Should third parties require your property to meet code or you require any form of electrical services, please call CPC.
ADA Compliance
One, your property must be compliant with ADA requirements. Two, knowing what is necessary to become compliant is sometimes complicated. Whether it is on the interior of the units or a handicap ramp on the exterior, let CPC conduct an evaluation to see what is necessary to become compliant.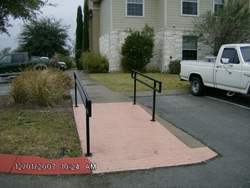 Gutter & Downspouts
A drainage issue may be a result of one or several problems. The condition or pitch of the gutter is the most common problems in redirecting storm water runoff. Ask CPC for a complete evaluation of your gutters and downspouts.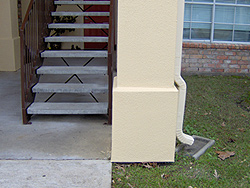 Due Diligence Inspections
There are many services that CPC can provide along with a number of other general contractors. We are only unique in the quality of service that we provide our clients. When your management group is considering a property acquisition and you need to prepare necessary capital budgets, we can provide assistance. We will evaluate the condition of the property, provide a plan or repair and give you a price for restoration. We look forward to being part of your team.
Drainage Correction
Whether it is the installation of functional gutters and downspouts with the proper extensions, grading the problem area to allow drainage away from the building or the installation of a solid or French drain, CPC can conduct an evaluation and provide the installation. Proper drainage is essential to protect your buildings and for tenant safety.
Retaining Walls
Based on the height and length of the area to be retained, you have several choices, which are: railroad ties (tie wall), stacked block, stone, brick or poured in place. Aesthetic profiles also must be considered. The construction of a retaining wall normally is to stop soil erosion and without a professional evaluation your style decision may be the incorrect decision. Installing the wrong type of retaining wall may create new problems. Let CPC evaluate the characteristics and provide you a solution.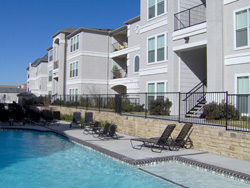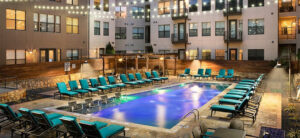 Foundation Inspection & Repair
Certain soil types in certain areas of the country are very expansive. These clay type soils expand and contract based on the amount of moisture that is present. The obvious evidence of foundation problems are sheetrock cracks, doors that won't shut properly and cracks and separations on the exterior of the buildings. This physical evidence could be a sign of the building moving with the soil or an upheaval in the center of the building caused by a plumbing leak under the slab. This can only be determined by an expert using the correct testing equipment. CPC will provide you with a plan of repair that has been developed and reviewed by a licensed engineer. Cosmetic repairs are not a permanent repair until the buildings foundation is stabilized.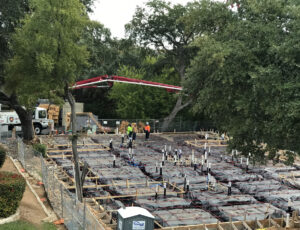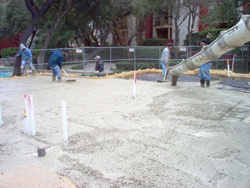 Deck Repair
CPC has been repairing and building new decks since 1995. We can help you design a deck that is functional and attractive to meet your needs and budget. There are materials that can be used that are virtually maintenance free. Let us show you samples and designs of previous deck construction.
Building Conversion
Over the years CPC has had many request to convert a certain portion of a building (i.e. part of the office) for a completely different function (i.e. into a business center). This will update the property in amenities as well as value. We can provide all carpentry, painting, flooring, electrical, millwork and more. Additionally, architectural and engineering services are available.
Fencing & Dumpster Enclosures
All variety of fences and dumpster enclosures (i.e. metal, cedar, Hardiplank, stone, brick and stucco) are available through CPC. We can use pressure treated post or metal post secured in the ground or in concrete. Tell us your budget and what you are attempting to achieve and leave the rest to us. Fence and dumpster enclosure repairs are also available.
New Construction Projects
New construction remains an important part of CPC's services to our clients. We understand the importance of meeting construction schedules to allow all trades to finish on time. There is rarely a problem that we have not encountered and there will be no surprises to the owners and management group. We can provide take-off services from plans that you provide and return to you with timely quotes.
Concrete
Have a concrete infrastructure issue? Structures and Foundations are not all made the same, as time passes by concrete can crack and break. Let our CPC team of experts come in and evaluate the situation for you. We will provide you a competitive estimate at a fair price.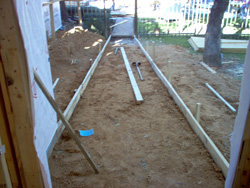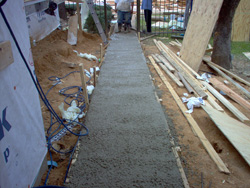 Draft Stop Repair
Common air filtration points are cracks, gaps, type, wiring holes and poor workmanship in the building envelope causing sir stack affect throughout the home. CPC inspectors will determine the extent of the problem and resolve it for you at a fair price. Give us a call!
Siding
CPC specializes is siding replacements and upgrades. If your building is in need of a siding evaluation or replacement, make sure to Give us a call!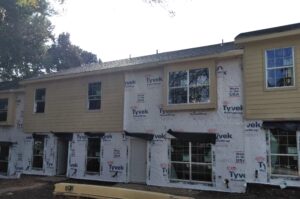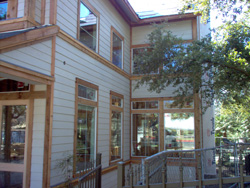 Why Choose CPC?
There are many companies to choose from when a capital project is approved. All of these companies make claims that they are your best choice for any size projects. We will not make that claim but we will provide you a step-by- step outline on what we will commit to prior to the start of the job through the completion.
The process starts when you contact CPC customer service. Other than your name, address and contact information we want to know what your priorities are – the size of your property, timing on the project, how quickly do you need your proposal, what type of services are required. We care about your needs and from the start you become our priority.
Next we will set an appointment for you to meet the assigned sales person and a qualified estimator at the property. We will review the information that you provided customer service, go into more detail about our company, our services and better define your needs and perception. The estimator, based on your feedback, will begin his walk of each building and elevation to develop a detailed scope of work.
Whether the project is total siding replacement or general carpentry and painting you will be provided a detailed scope of work for the project. The scope of work will define each piece of wood that needs to be replaced, the type, the length and the location of the wood. The scope will further define in detail the preparation we will provide prior to paint application and the price for our services and the warrantee that will be provided upon completion.
When you choose CPC for your project, our construction manager will assign a project manager to supervise every phase of restoration from start to completion. He will conduct a preconstruction meeting with your representatives and our project foreman prior to commencement so all parties are fully aware of the process, timing, safety and your priorities to your tenants.
Preprinted notices will be distributed to each unit so their safety and personal property is protected. Each of the workmen will be issued shirts identifying them as CPC personnel. You and your out of town owners will be issued a password to access the CPC web site for a weekly work in progress report with photographs that is updated weekly as to the progress of the project.
During the construction phase and at the completion of the project our suppliers will be conducting field project audits to insure you that their products are being installed properly in accordance to their company specifications. Upon request, they will issue audit reports for your records. You can be assured that the quality product that you chose has been installed correctly and a manufacturer's warrantee will be issued.
The proof of being the best is in your satisfaction and the general contractor meeting or exceeding your expectations. This is Capitol Painting and Construction's goal on every project.